Best Backpacking & Camping Tents 2019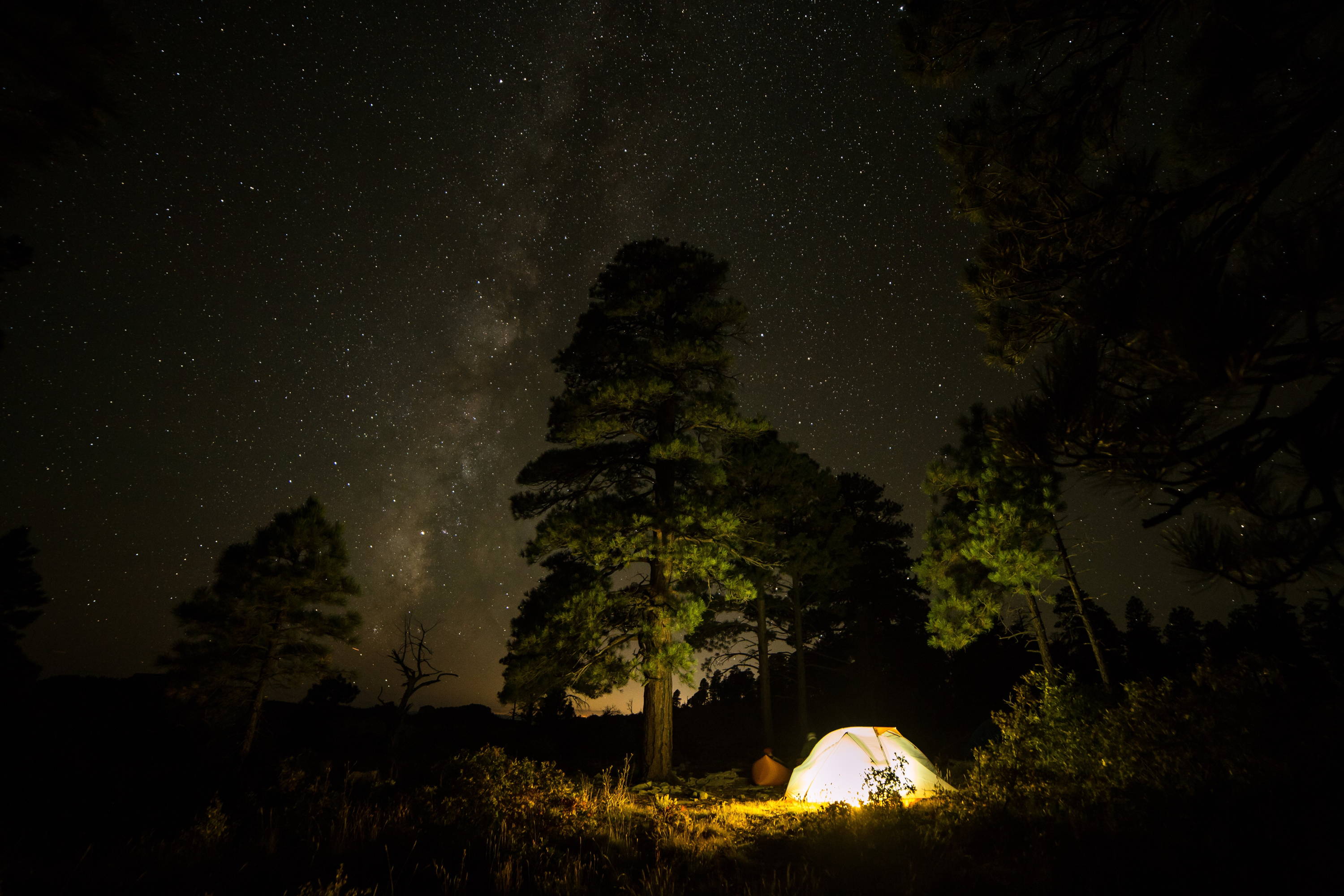 Whether you're at a campground or deep in the wilderness along a remote trail, your tent, after all, is your home.
Konnichi wa / Great Outdoors / Summer 2019
Take a look at this collection of small tents. There's a good chance the right tent for you is on our list. We link to Amazon here because most readers have Prime (and therefore get free two-day shipping) and because Amazon does often have the lowest price. But you may be able to find better deals if you shop around. Your tent is out there, go find it.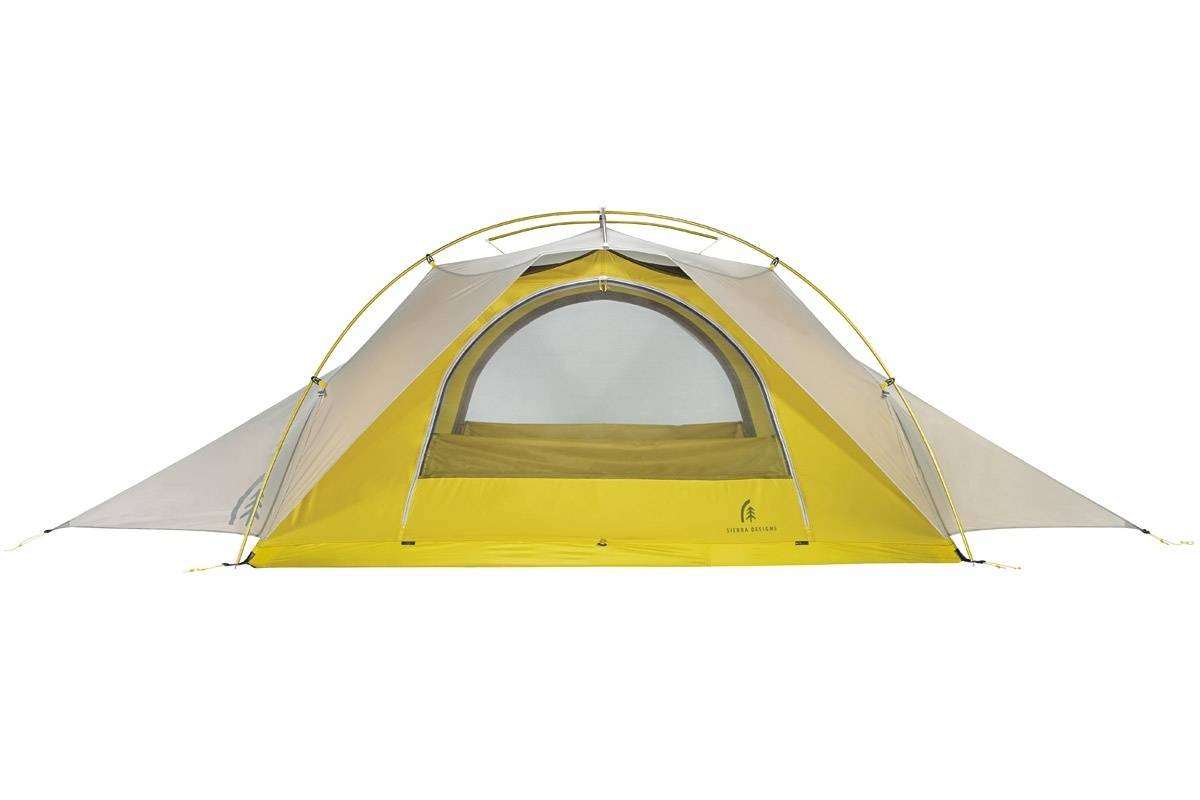 Rated the best overall backpacking tent by Outside Magazine, the Sierra Designs Flash 2 FL is lightweight, easy to setup, and durable -- all anyone can really ask for in a backpacking tent. And while Sierra tents have a reputation for being challenging to set up, this one is a breeze. The Flash 2 FL has plenty of storage space and its interior peak height of 43 inches provides more headroom than you find in most small tents. Two doors are a particular convenience. Backcountry Edge has nice a video review of this tent, so we've included it below for reference.
Trail weight: 3 lbs. 10 oz.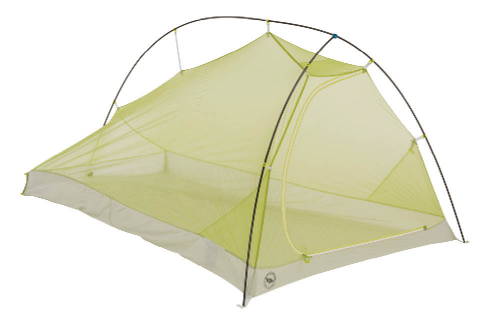 Considering its hefty price tag, you might suppose that some of the tent's parts are indeed made of platinum. But packing to around two pounds (and to a feather-like 1 pound, 9 ounces for the one-person model), the Fly Creek 2 is the lightest tent we recommend and the tent of choice for long-distance hikers who -- as such hikers always do -- count every ounce they carry and are looking for an ultralight backpacking tent. Its small vestibule will keep your packs and muddy boots handy and dry without taking up interior space. Again, Backcountry Edge has a nice video review of this tent, so we've included it below for reference.
Trail weight: 1 lb. 15 oz.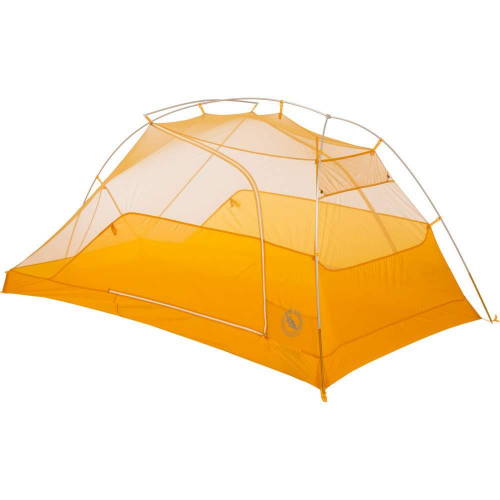 As you probably read in our other backpacking tent review, we really like the Tiger Wall UL2. It's Big Agnes' lightest weight two-door backpacking tent, and given the weight and brand name alone, it's probably worth a purchase. However, the price does give us pause. While a good tent is worth the extra money every time, some of the reviews suggest this is not fully waterproof (it seems the rain drips through the fly) and the materials are slightly thin, causing us concern. Making a tent this light does present a few tradeoffs and thin material is certainly among them; however, given the brand and other overwhelmingly positive reviews, we feel that this tent should be ideal for most people in most conditions, and therefore can comfortably recommend it. Here's an overview from Big Agnes itself.
Trail weight: 2 lbs. 3 oz.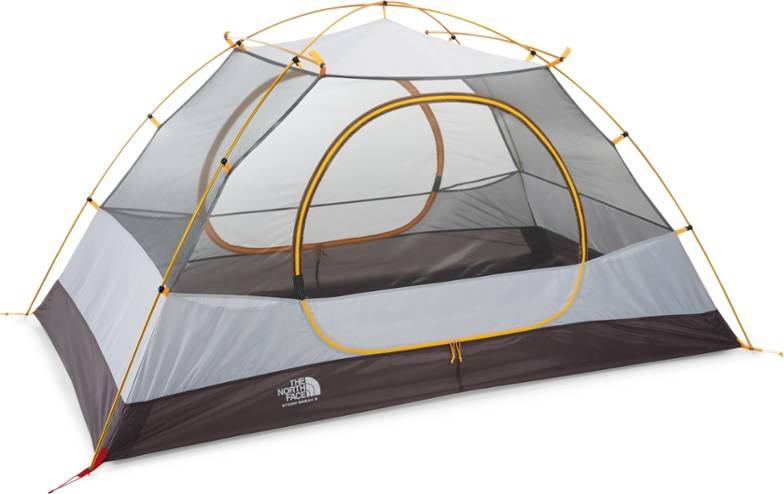 At 5 pounds, 5 ounces, the Stormbreak 2 is another tent perhaps better suited to campground use than to hauling over hill and dale, but its invitingly low price and ease of set-up make it worth a long look. The Stormbreak is roomy, well-ventilated, and its two doors and two vestibules make access and storage more a pleasure than a chore. North Face gives a nice breakdown below.
Trail weight: 5 lbs. 5 oz.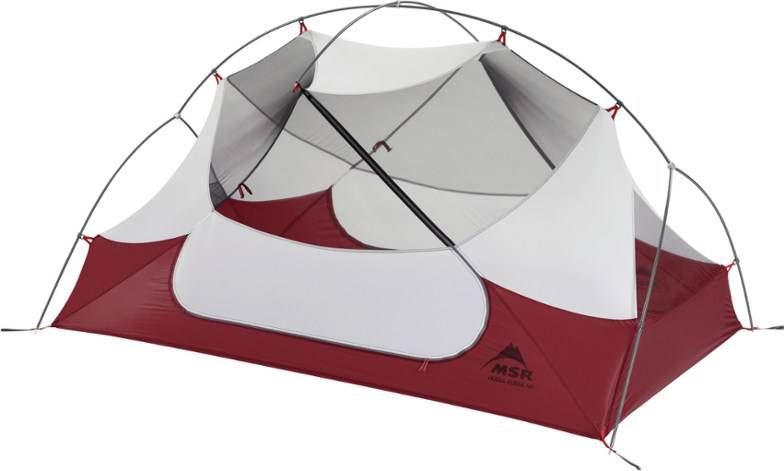 While nearly a pound heavier than some of our other recommended options, the sheer durability and outstanding customer reviews make the MSR Hubba Hubba NX 2 tent a winner. If you're an ultra lightweight hiker who is looking for a more lightweight tent, we recommend some of the others above. But if you like a solid, non-flashy brand name like MSR and don't mind the slightly added weight, this is the one for you. Backcountry Edge is back again for a solid review of this classic tent.
Trail weight: 3 lbs. 8 oz.
Final Thoughts on Best Backpacking & Camping Tents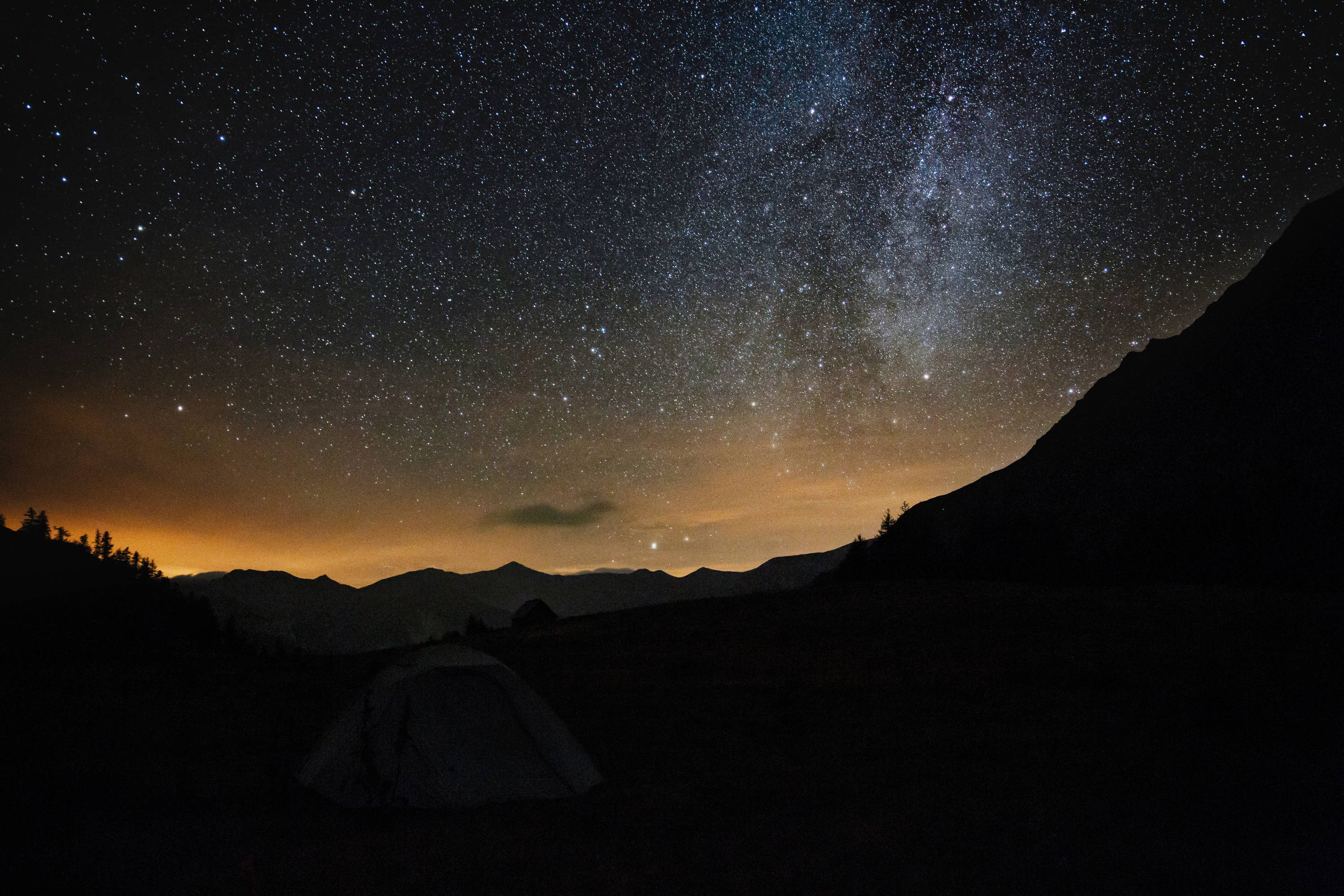 Our Picks
If weight isn't too much of a concern, we recommend the Sierra Designs Flash 2L or MSR Hubba Hubba NX 2 as our top picks. Both are extremely well-made from solid brands and will not let you down.
If you're trying to shave every ounce, try the Big Agnes Fly Creek HV UL 2 Platinum or Big Agnes Tiger Wall UL 2, but be aware of the trade-offs with both price and durability.
If you're on a tight budget or less interested in weight, the North Face Stormbreak 2 is the way to go as it stands up well to weather and won't be too noticeably heavier than the mid-weight options if you're worried about price.
Honorable mentions (not listed above) include the Big Agnes Copper Spur HV UL2, REI Co-Op Half Dome 2 Plus and Half Dome 3 Plus, Nemo Hornet 2P, and Alps Mountaineering Tasmanian 2 tents.
All the tents we recommend are three-season, generally with ripstop nylon fabric, and a strong price-to-weight ratio (many coming in at less than 3 lbs.).
Final Thoughts
Understand that tent manufacturers are optimists with regard to the number of people who can fit in a tent.
As such, it's best to oversize slightly when purchasing a tent, e.g. an 8-person tent is better suited for 6 or 7 people, a 6-person tent for 4 or 5, a 4-person tent for 3, a 3-person tent for 2, and a 2-person tent for 1. When picking your next backpacking or family tent, whether it's a 6-person dome tent or a Coleman Instant Tent with a screen room, make sure it's slightly oversized by manufacturer's standards.
Tents vary widely in cost and design. For example, there are freestanding tents made from trekking poles to semi-freestanding and non-freestanding ultralight tents made for lightweight backpacking.
Weight and ease of set-up (the slickest tent on the market will frustrate you if erecting it is like building the Parthenon) are important considerations.
Durability, of course, is also important, but since you can't judge that first-hand until you've used the tent several times, you may find that online user reviews are your best source of information on that score.
We've taken a look at user reviews and incorporated our own experiences to bring you a list of what we believe are the best backpacking tents out there.
However, no matter what backpacking or family camping tent you select - whether it's a canopy tent, a dome tent, cabin tent, A-frame, fast pitch tent, or pop-up tent - don't make your decision until you've thought through all the options as impulse buying can lead to very wet and dreary nights.
If you're going with another person, we recommend a three-person tent as these will have larger vestibules and allow ample room for two people, sleeping pads, stuff sacks, and gear storage.
So when you're picking out your next backpacking tent for Everest base camp or family tent for car camping, make sure you take a look at what we believe to be the best camping tents above first. As whether you're at a campground or deep in the wilderness along a remote trail, your tent, after all, is your home.
Also, make sure to check out our articles on what camping gear to buy and how to select men's footwear for backpacking and hiking before heading into the backcountry for extra tips on what to take.
Looking for more on the best backpacking and camping tents and tips for other outdoor adventures? Try these:
"The mountains are calling and I must go."
— John Muir
Don't Miss Our Most Popular Articles