Best Backpacking Backpack: Why Osprey Packs are Superior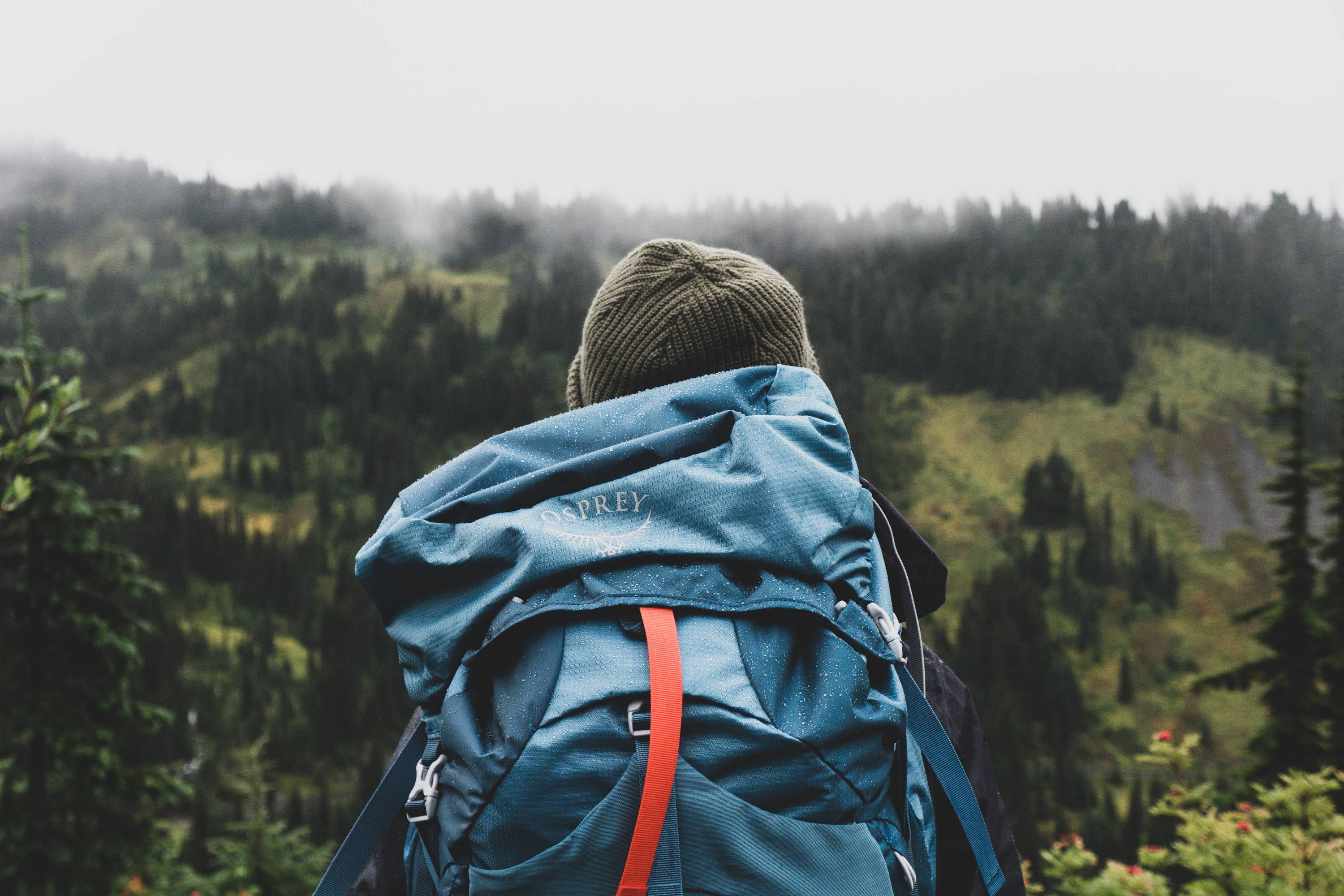 Whatever your style, you are sure to find a new lifelong trail companion if you decide to purchase an Osprey pack.
Konnichi wa / Great Outdoors / Summer 2019
Perhaps the most centrally important piece of gear for backpackers is the pack. After all, you'll be walking for days on end for miles each day, lugging this thing around on your back. It is the vessel that carries all of your other precious gear, and it is the main interface between you and the weight you will carry. It had better be up for the job.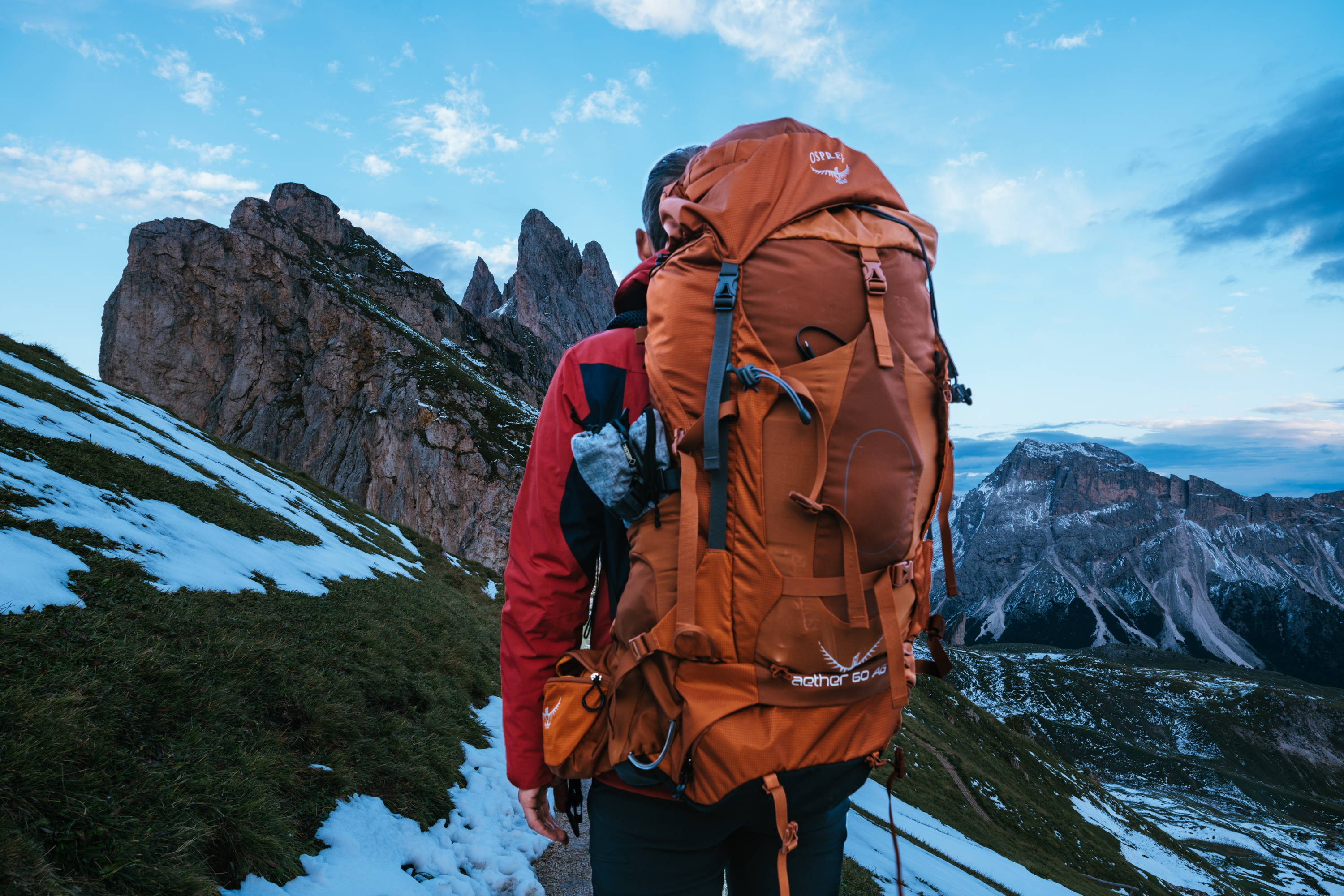 The comfort, fit, durability, and features of your pack can dramatically influence the quality of your trip as a well-fitting pack that holds up to the rigors of the trail can make all the difference between having an unpleasant and frustrating backpacking experience or a smooth journey that allows you to focus on your adventure and enjoy the outdoors.
This is why your hiking backpack is a core element of "the big three" (tent, sleeping bag, and backpack). But unlike the tent and sleeping bag, which are primarily used when sleeping, the backpack is with you and being used every step of the way. That's why it's so critical to a positive hiking experience.
If you spend any amount of time around the backpacking community, you'll quickly learn that Osprey backpacks are widely used and universally loved - and for good reason as Osprey's high-quality backpacks exceed those of competitors in many critical dimensions and are often very affordable.
Gear experts agree at Switchback Travel recently rated Osprey's Atmos 65 the "Best Overall Backpacking Backpack." And they're not alone. The respected team at OutdoorGearLab published a survey of the 16 best backpacking backpacks for 2019 (with over 40 contenders); their top pick was the Osprey Atmos 65. Moreover, three of their top five packs were from Osprey as were seven of the top 16.
And while there are ways to go lighter if you're an ultralight backpacker, e.g. Hyperlite Mountain Gear, Osprey offers the best hiking backpacks with the right combination of price, weight, comfort, and durability for most people. If you're looking to squeeze every ounce out of your pack or don't mind paying a higher price, there are many excellent brands that will be better for you.
But for the rest of you, let's look at some of the more significant features that have earned Osprey its stellar reputation and make its products stand out from the crowd.
The Osprey Anti-Gravity Suspension System makes even heavy loads seem lightweight.

One of the most incredible features Osprey has developed in recent years is its "Anti-Gravity Suspension" system - essentially a sophisticated harness for attaching the pack to your body.
With most internal frame backpacking packs, manufacturers include mesh on the back panel where the pack rests against your back. This design offers added comfort while wearing the pack as typically the mesh is designed such that there's a gap for air to flow between your back and the bag, offering some breathability in a place that often gets hot and sweaty.
Osprey's Anti-Gravity Suspension system takes this design concept to the next level as the mesh on the back panel of these packs is cut from a single piece of fabric and woven into the pack from top to bottom, providing a single, continuous mesh surface wrapped around your back and hips. This continuous-surface design allows the entire backpack to move coherently with the natural motion of your body as you stride down the trail.
The best part of this system is in the hips: the mesh pulls on the hip belt when you wear it, which gives the impression that the pack is reaching out and hugging you rather than being anchored on via straps. This gives the bag a snug, but comfortable fit as most of the weight is transferred to your body.
(Remember, you want roughly between 65-80% of the pack weight to be carried by your hips. The shoulder straps are there to keep everything stable against your body—they should not necessarily be the primary weight-bearing component of your pack.)
Packs with the Anti-Gravity system also have stiff inserts that drop down from the top of the backpack to the shoulder straps; this allows you to transfer some of the top weight of the pack more evenly to your shoulders and keeps the top of the pack stable.
Having covered many miles with the Anti-Gravity system, we can confidently say it works beautifully well as heavier loads feel more manageable, and lighter packs feel almost weightless. This is the new industry standard in mesh back paneling.
Here's a video from Osprey explaining the basics of their anti-gravity suspension system: Osprey Packs | AG Suspension System Close-up. Backcountry Edge Gear Specialist "Luke" also offers an in-depth look at the Anti-Gravity system in his video review of Osprey's Atmos 65 pack, which we've included below for reference.
Osprey Packs are incredibly durable.

When it comes to designing backpacking gear, there's a constant struggle between durability and weight.
On the one hand, the pack is designed to be carried around for hundreds of miles in remote areas where the terrain is rugged, help is usually far away, and failure is not an option. As such, it's important that essential equipment not tear on the first branch it accidentally hits, and this is especially true for backpacks, as it's the most exposed piece of equipment in your kit and significant failure of the harness or body material can quickly end a backpacking trip.
However, when backpacking, you're carrying everything you need for your outdoor adventure in one place on your back. As a result, experienced backpackers carefully consider the precise weight of each and every piece of gear that they take. Websites like Lighter Pack help backpackers closely scrutinize the weight contribution of everything in your kit, and can be used to identify and remove any source of unnecessary weight. Lighter packs mean more comfortable trips, which makes it easier to cover lots of ground each day, and more truly embodies the idea of taking only gear that is strictly needed.
Typically, the tradeoff between weight and durability is quite stark, as it's difficult to make durable products that are also super lightweight. And on this scale, Osprey seems to come down on the slightly on the durability side of the equation, at least at first glance.
For example, consider Gregory's Zulu 65, a pack that is roughly in the same class as Osprey's popular Atmos 65. Both have the same internal volume (65 liters), but even just holding them in your hands, it's easy to feel the difference in the thickness of the material. Osprey's Atmos feels nearly bomb-proof with thick, burly material throughout the pack. Gregory's Zulu, on the other hand, feels somewhat more delicate. Naturally, these differences show up on the scales as the medium Atmos 65 weighs in at 4.56 lbs., whereas the small/medium Zulu 65 weighs only 3.68 lbs.
The difference is slight and will go unnoticed by all but the most demanding ultralight backpackers - for most hikers, the slightly extra weight will not make a material difference to the comfort of your trip. In addition, Osprey packs are likely to withstand more abuse (which there's sure to be in the backcountry) at a cost of only 0.88 lbs.
Moreover, the extra weight isn't nearly as significant due to the Anti-Gravity system. Many backpackers believe an Osprey pack with the Anti-Gravity system feels lighter than other bags that may have a less-heavy load, but lacking the Anti-Gravity feature. So, with Osprey, you get extra durability without burdensome weight gains. That is pretty much as good as it gets in the game of backpacking.
Osprey guarantees its packs for life.
One of the major draws for Osprey packs is its industry-leading warranty policy: the All Mighty Guarantee. The company promises to repair significant damage that occurs to any of its products - "Any reason. Any Product. Any Era."
The policy covers not just manufacturer defects, but also regular wear-and-tear, damage caused by user error, and even damage caused by wildlife you may encounter in the backcountry. Need to file a claim? Send them your pack, and they'll replace zippers, patch holes, fix broken components, and do whatever it takes to get your bag back into working condition.
If your pack is too severely damaged for their technicians to repair, Osprey will replace the pack with a new one of the same model. If your damaged pack model is no longer in production, they'll replace it with a current, comparable model and recycle your old one.
The "All Mighty Guarantee" is a reliable assurance that if you buy an Osprey pack, you will have a solid backpacking pack for life. Warranties from other backpack manufacturers don't come close to the level of protection offered by the All Mighty Guarantee, and this is undoubtedly one of the reasons so many backpackers rock an Osprey pack.
Osprey backpacks are highly-adjustable to fit most body types.

A significant challenge in purchasing a new backpacking backpack is finding one that fits your unique body shape. An improperly-fitting pack can be miserable to wear with 30-40 lbs. of gear on your back during a week-long trek through the mountains, so it's crucial to find one that meets your unique sizing requirements.
Fixed-sized packs make it challenging to get a good fit since they're designed for a range of body dimensions and are therefore less likely to fit right on any particular person.
For this reason, adjustable packs are the way to go, and in this category Osprey, again, is a leader. Most of their bags come with adjustable harnesses that accommodate a wide range of body types; for example, the harness of a medium Atmos 65 can accommodate hikers with torsos that range from 18"-21" in length. This flexibility allows users to adjust the shoulder harness on their pack to make sure it's as comfortable and functional as possible.
Osprey has also developed a flexible hip belt system they call the "Fit-on-the-Fly Hipbelt," which isn't just a typical pair of straps you pull on to tighten things up. The Fit-on-the-Fly system changes how long the waist harness comes out from the back, enabling users to expand or shrink the harness to get a snug, comfortable fit where it matters most.
This nicely complements the Anti-Gravity Suspension system to make Osprey packs among the most comfortable hiking backpacks you'll find on the market.
Osprey Packs come with many useful but less-advertised features.
In addition to the major features that get most of the attention, there are many smaller but no-less-thoughtful features integrated into Osprey packs that make life on the trail a little more comfortable. Here are just a few:

Well-Placed Organizing Pockets
A lot of backpacking packs come with a main compartment, two mesh side pockets, and a mesh pocket in the front. Some Osprey packs (such as the Atmos 65) include all of these but also come with two additional pockets on the front of the pack that allow for easy access without taking the pack off. These are great because they give extra space to segregate small key items from the rest of your gear. For example, I like to keep the soap, sunscreen, bug spray, and hand sanitizer together but separated from the stove and food, so I use one of the extra front pockets to hold those together. I keep my water filtration system (a Sawyer Squeeze filter and bags) in the other additional pocket, which helps keep everything clean and gives me easy access to some of the smaller gear that I use a few times throughout the day.

Stow-on-the-Go for Trekking Poles
Another great feature on many Osprey packs is the "Stow-on-the-Go" system for trekking poles. Many people like to have their trekking poles by their side when out on the trail, but may not use them all of the time—for example, when eating on the move or using both hands to climb over large rocks. While most packs have storage loops for these situations, they're usually on the front of the pack, requiring you to stop, condense the poles, then take the pack off to stow them. The Stow-on-the-Go feature includes two loops on the shoulder and hip straps, which allow you to slide the poles through, cinch down the upper loop, and keep going. Very convenient.

Forward-Facing Side-Pockets
Many backpackers find it impossible to access the mesh side-pockets on their backpacks and we've seen quite a few hikers flailing their arms trying to grab inaccessible water bottles and other paraphernalia on the side of their bag. Osprey has a brilliant solution to this. On several of their packs, the mesh side-pockets have two openings: one on top, and the other on the back side that faces you while you're wearing the backpack, which lets you slide gear in horizontally and easily access it while you're on the go. Many people use the hydration pack / hydration reservoir as their primary water source, and so don't typically need the side pockets for water bottles. If this is the case for you and you aren't able to fix it to your hip, bear spray fits nicely into these pockets and is available for quick access. In bear country, you want your spray to be ready to go when you need it, so it's reassuring to know you can grab it quickly should you ever need it.
Osprey offers a range of packs for different styles and needs.
Many backpacking trips and hiking tastes call for different pack styles. And the Osprey lineup offers a range of packs that are suited for various outings and gear preferences. Here are some of their best current offerings for multi-day backpacking trips.

Osprey Atmos AG / Aura AG Series
The Atmos (men's) and Ariel / Aura (women's) are by far the most popular Osprey packs. With all of the signature features reviewed above, these are perhaps the most well-balanced packs on the market right now. Moderately priced with an MSRP of around $270, they come in 50- and 65-liter versions, making them particularly suited for mid-range hikes (3-5 days), or longer hikes with resupply points.

Osprey Aether AG Series
The Aether AG series offers a robust value package. They're roughly a pound lighter than their Atmos AG / Aura AG counterparts while still offering some of the adjustability of the Atmos AG / Aura AG series. These packs range from 60-85 liters, making them adaptable for moderate-length hikes (3-5 days) in the smaller backpacks to relatively longer trips (5+ days) with bags on the larger end.

Osprey Exos / Eja Series
The Exos (men's) and Eja (women's) are Osprey's best pack for the weight-conscious backpacker. The Exos 58, for example, weighs just 2 lbs. 11 oz., and if you remove some of the accessories, you can get it down to around 2 lbs. 5 oz. To deliver these weight savings, the packs in this series minimize material and offer few extra features, but they are an excellent option for those who have their heart set on a low-weight, no-frills setup. With a maximum volume of 58 liters, these packs are better for shorter trips (2-3 days), but can also be used for longer ones (3-5 days) if you can put together a more minimalist kit.

Osprey Xenith / Xena Series
The Xenith (men's) and Xena (women's) are the high-capacity workhorses of the Osprey lineup. The packs range from 70-105 liters and are capable of hauling loads from 50 lbs.-80 lbs. The Xenith and Xena are best for long trips (5+ days) in the mountains where you won't be near civilization for weeks and need to carry enough food and gear to stay warm, safe, and fed for an extended period.
They also make excellent travel packs, travel backpacks, and short-distance hiking backpacks, etc.
Final thoughts on the best backpacking backpack.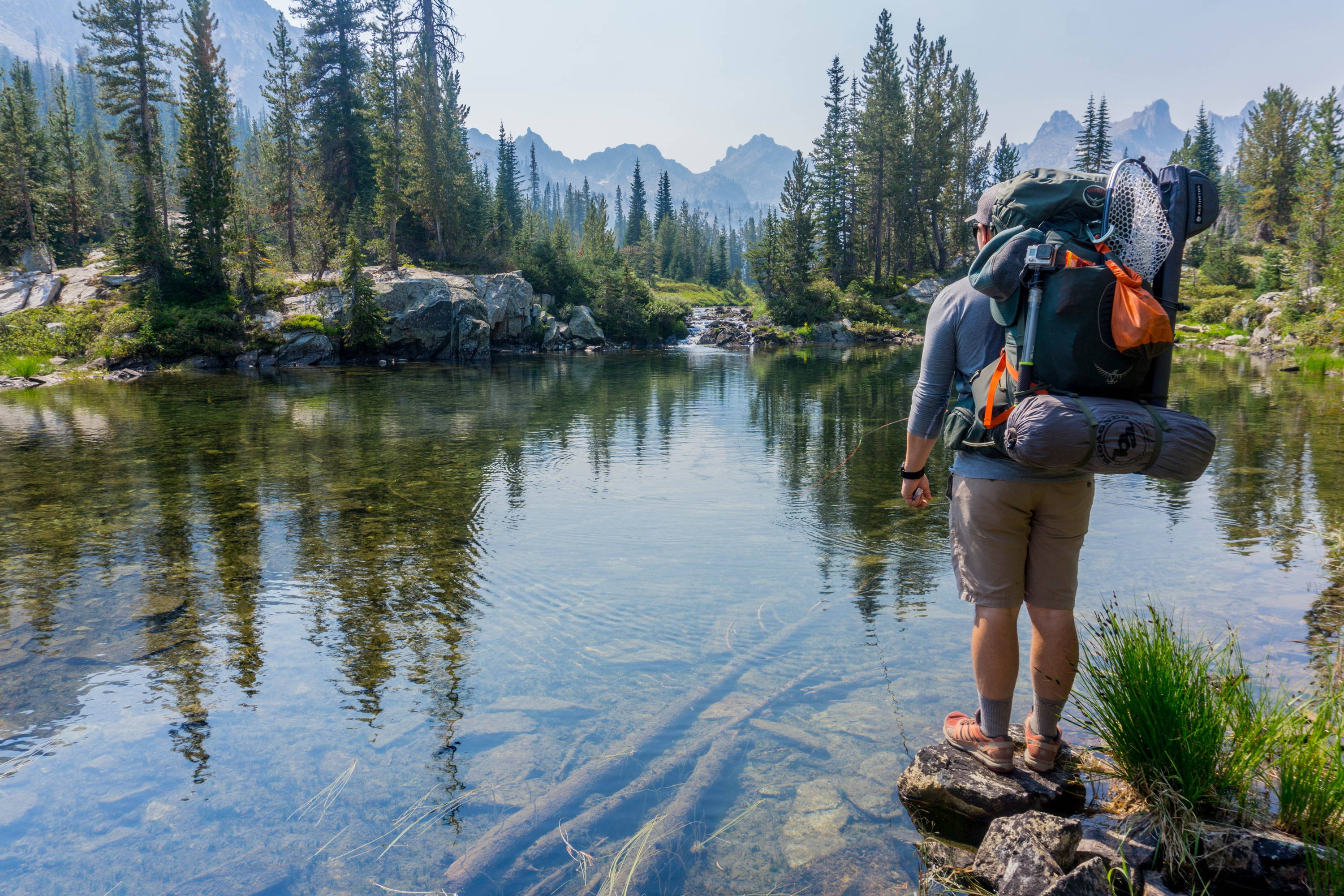 A solid pack is an essential piece of gear for anyone serious about taking on a challenging backpacking trip. Few other gear choices will be as impactful to your overall experience as the pack you choose, so it's important to take the time to choose wisely.
As the experts attest, Osprey packs are a wise choice for most backpackers. There are essential differences between the models that tailor them to specific needs and preferences, but with their cutting-edge harnesses, high-end durability, industry-leading warranty, adjustability, and thoughtful features, Osprey backpacks stand a cut above the rest. Whatever your style, you are sure to find a new lifelong trail companion if you decide to purchase an Osprey pack.
Looking for more on Osprey backpacks and articles related to outdoor adventure? Try these:
"The mountains are calling and I must go."
— John Muir
Konnichi wa / Great Outdoors / Summer 2019