Pacific Coast Highway: Road Trip from SF to LA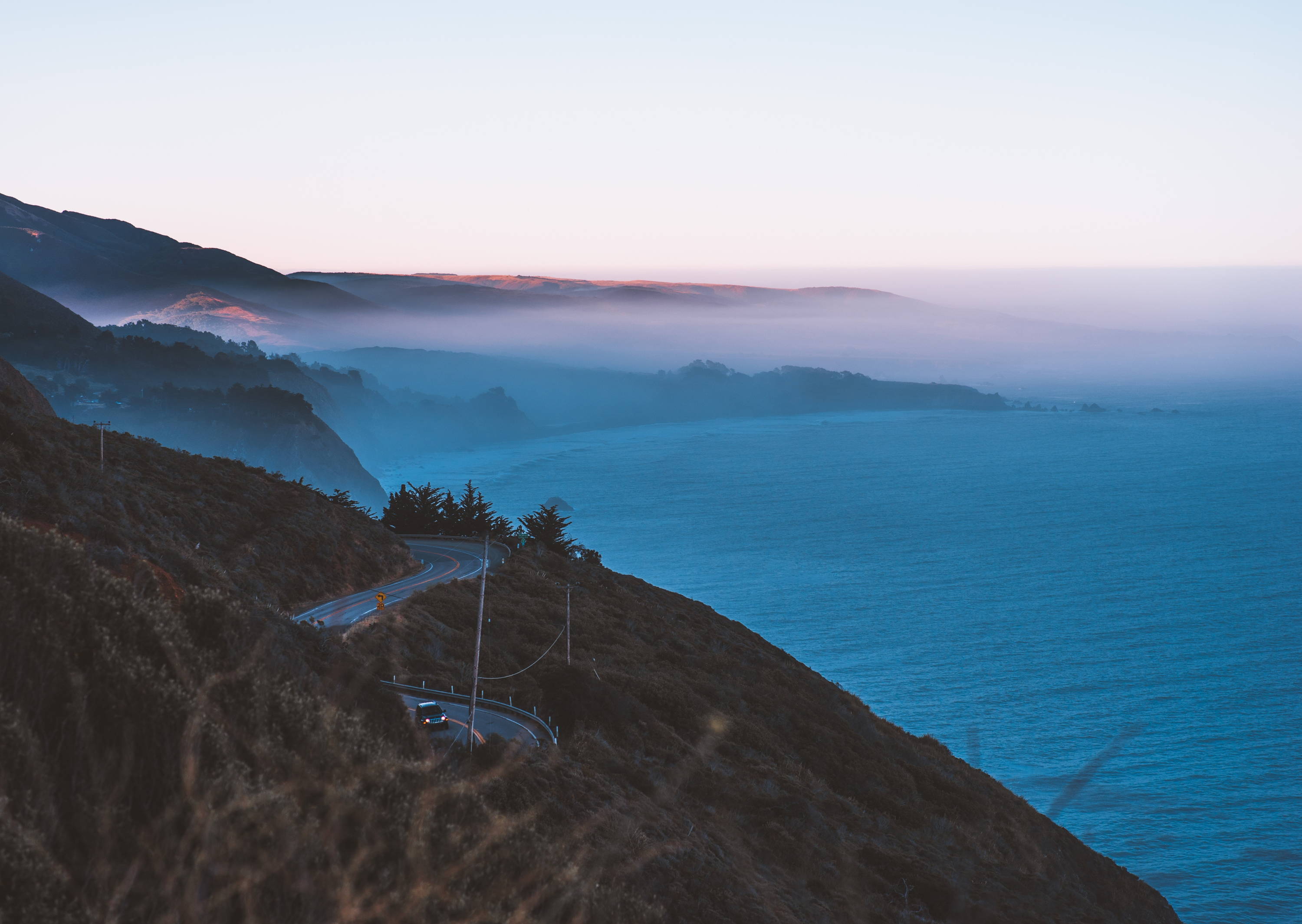 This four-day itinerary along the Pacific Coast Highway will allow plenty of time to explore California's central coast.
Konnichi wa / Great Outdoors / Summer 2019
Along California's Pacific Coast Highway (PCH), also known as Highway 1, you'll see some of the country's most beautiful scenery and intriguing attractions. While it's possible to drive the entire highway from San Francisco to Los Angeles in a single day, you'd miss much of what makes this area special. Instead, consider taking several days for this road trip down the California coast. Whether you drive this route in the spring to see blooming wildflowers, summer for long days, or early fall for dry weather, this four-day itinerary will allow you plenty of time to explore this picturesque stretch of coast.
Day 1: San Francisco to Monterey Bay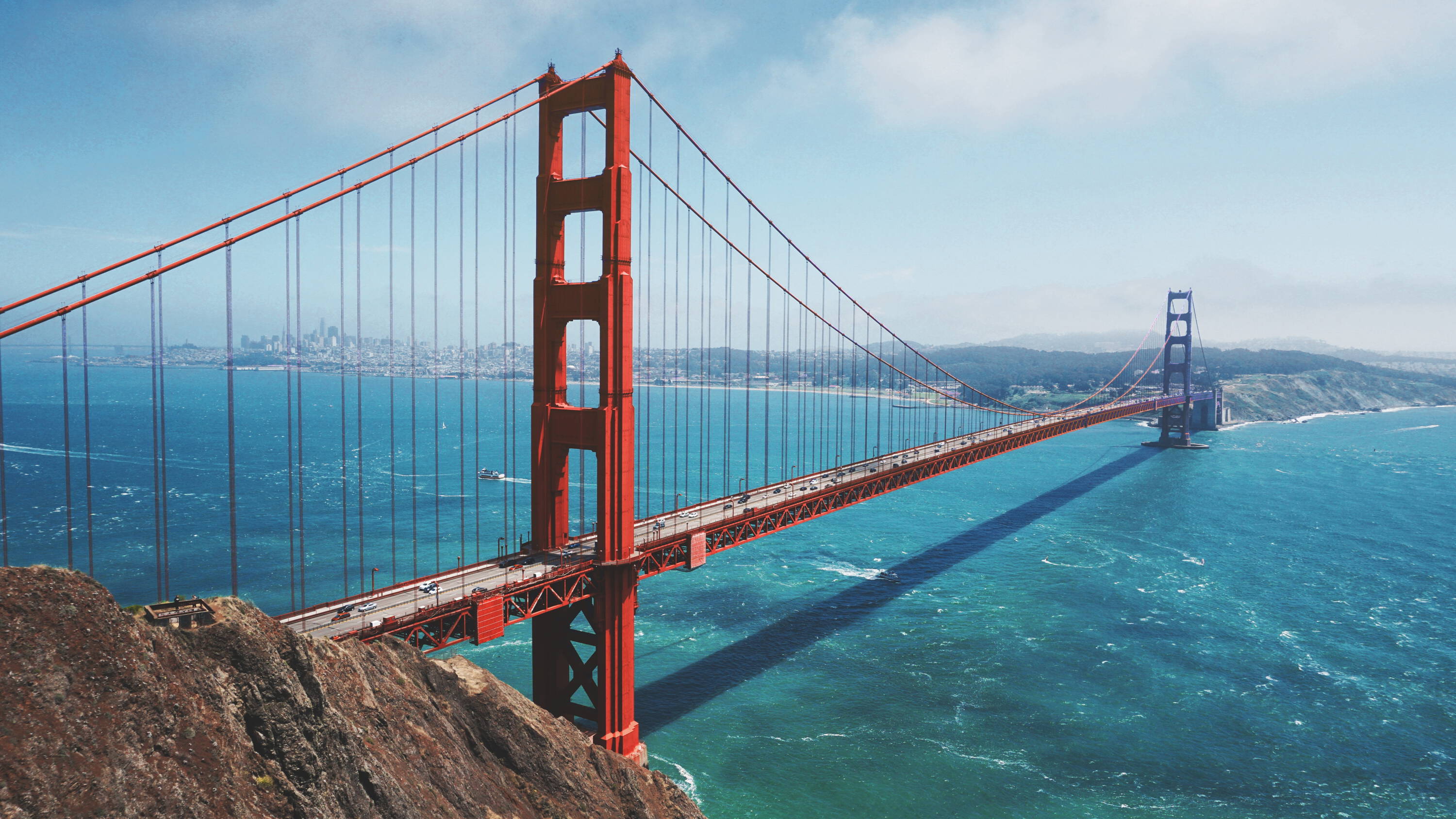 Distance: 120 miles
Driving Time: 2 hours
If you want to really stretch it out, you could begin your trip at Olympic National Park near Seattle, or, for those who haven't visited the area, from north of the Golden Gate Bridge, so you can begin your journey with a trip across this iconic bridge. But most people begin their road trip on the Pacific Coast Highway (PCH) or Highway 1 by heading south from San Francisco via Highway 101 or 280 toward Daly City and then on to Pacifica, the first of several small beach towns, like Half Moon Bay, you'll pass through on your way down the coast. A few minutes south of Pescadero, stop to take a photo of picturesque Pigeon Point Lighthouse. Although the lighthouse itself is closed, the site now houses a hostel, and visitors can explore the grounds. Continue to the funky college town of Santa Cruz, a good pit stop for lunch. Stretch your legs with a stroll on Santa Cruz's historic Beach Boardwalk before driving down the coast to Monterey. Spend the afternoon visiting Monterey Bay Aquarium, soaking up the historical ambiance of Cannery Row, spotting sea otters at the California Sea Otter Game Refuge, and dining on seafood at Fisherman's Wharf. Or, go on a whale watching tour. The Monterey area contains many accommodation options to suit all budgets. And, make sure you leave enough time to take the scenic 17-mile drive through Pebble Beach and Pacific Grove.
Day 2: Monterey to Cambria / San Simeon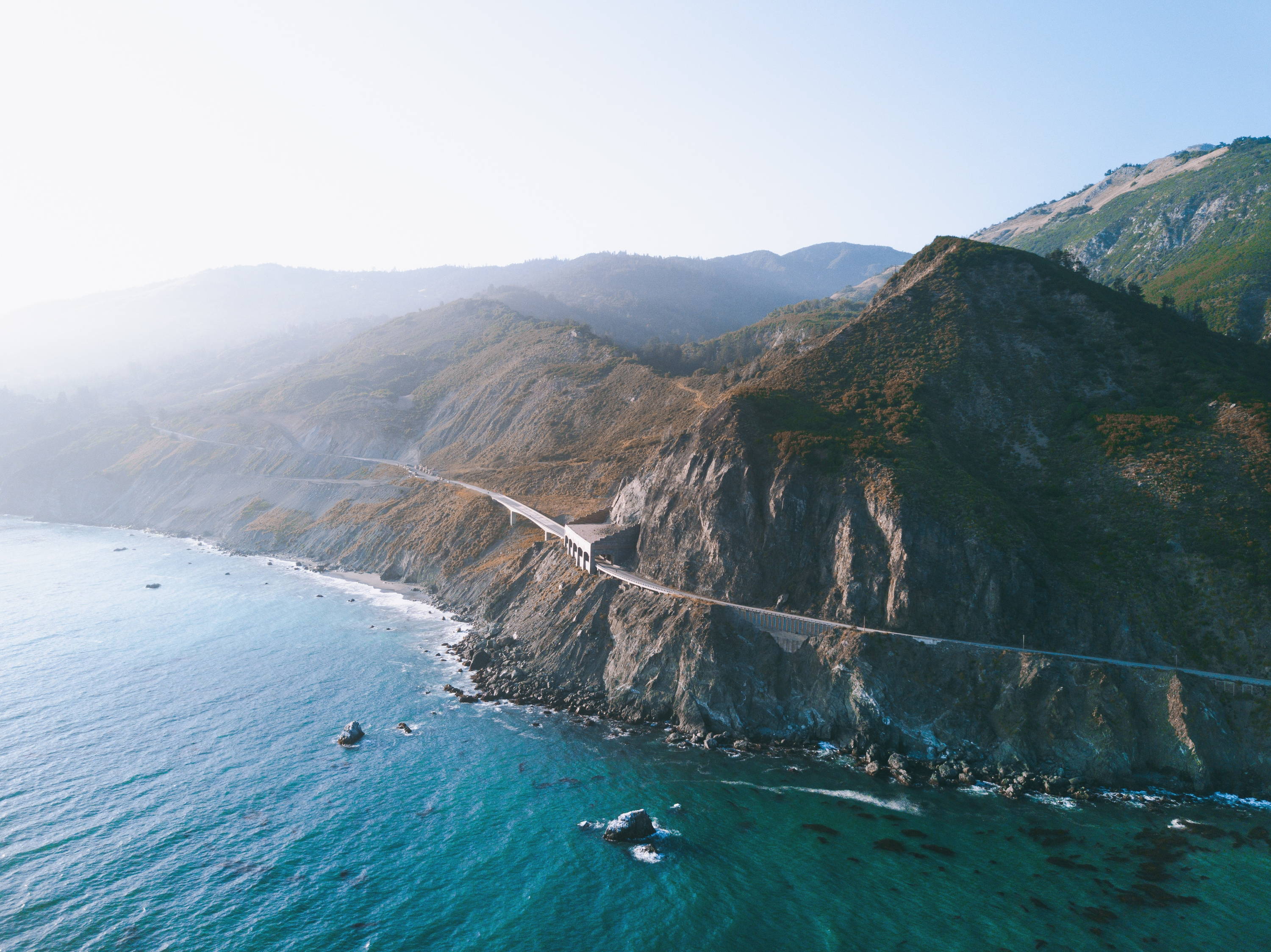 Distance: 105 miles
Driving Time: 2.5 hours
On this leg of the journey, you'll take in some of the most spectacular coastal scenery in the western United States, and you'll have a full day to enjoy it. Driving south from Monterey, you'll pass through the scenic seaside town of Carmel-by-the-Sea, through Point Lobos State Natural Reserve, over Bixby Bridge, and past the Point Sur Lighthouse. South of Carmel, the wildly beautiful Big Sur coast begins. You'll want to allow plenty of time to stop along the way to savor panoramic cliff-top views and perhaps dine at a restaurant overlooking the ocean. Pfeiffer Big Sur State Park, 26 miles south of Carmel, is a good place for a hike, with several trails through redwood forests and the beautiful McWay Falls. Pfeiffer Beach, just a mile south of the state park's entrance, has surreal rock formations and patches of purple sand. If you have an extra day to spare, consider spending a night at an inn or camping in the Big Sur area. And if you have an extra hour or two, be sure to stop in to see Piedras Blancas Light Station and the Elephant Seals Vista Point near San Simeon. Otherwise, continue to Cambria, a charming town full of inns and art galleries. Gas stations are few and far between in this area, so be sure to begin this drive with a full tank.
Day 3: Cambria to Santa Barbara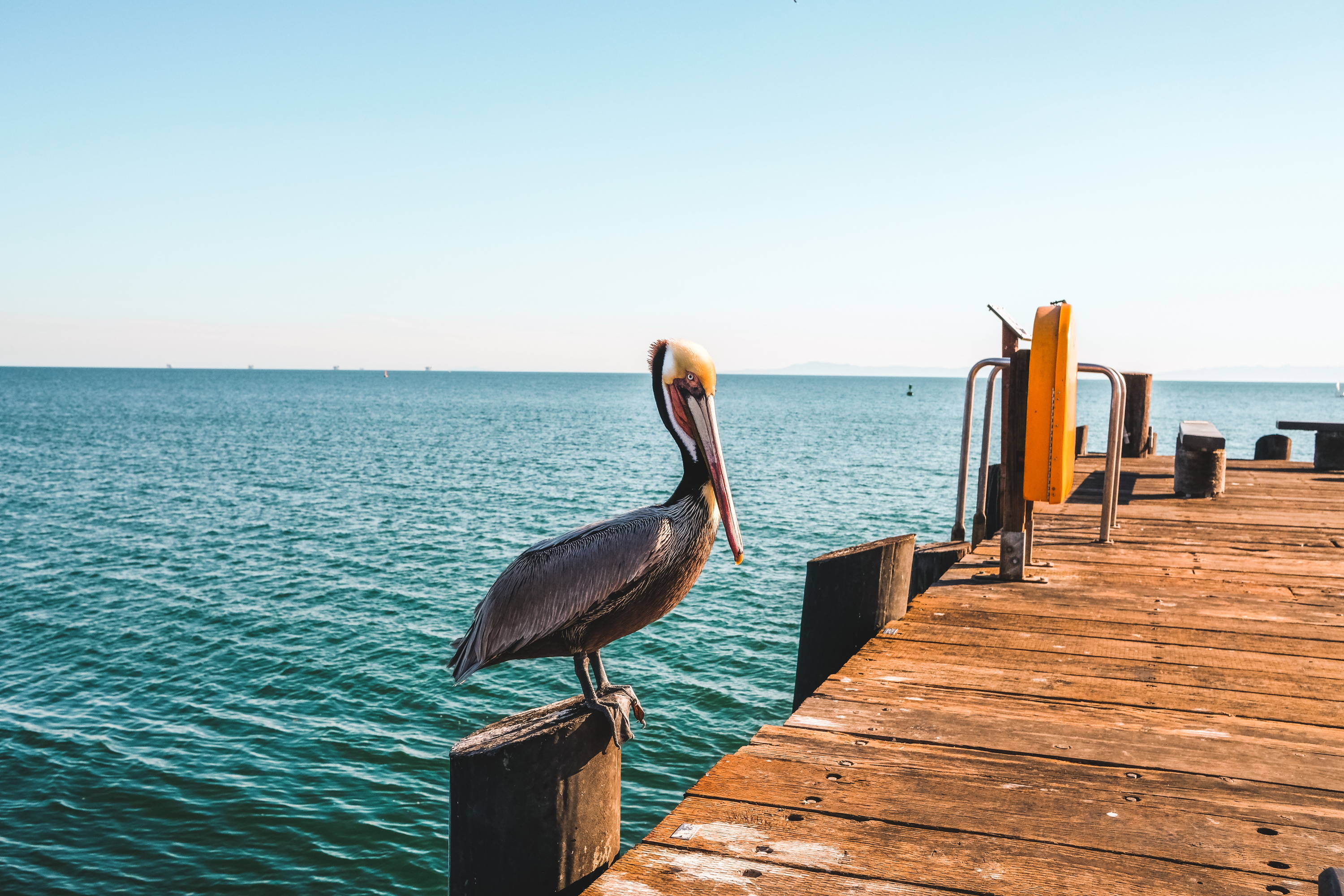 Distance: 150 miles (including a detour to Hearst Castle)
Driving Time: 3 hours
Hearst Castle, the sprawling Moorish mansion built by William Randolph Hearst, is one of the main attractions of California's Central Coast. If you want to visit, it's a good idea to buy your tickets online, in advance. Hearst Castle is located ten miles north of Cambria. Allow three to four hours to take the guided tour and explore the lavishly landscaped grounds. After your tour, drive south about forty minutes past Cayucos State Beach, Morro Bay, and the Madonna Inn to San Luis Obispo (near Pismo Beach), which has a thriving food scene, with a wide variety of dining options. From San Luis Obispo, head south on Highway 101, jogging inland from the coast through a landscape of placid rolling hills. If you have extra time, take a short detour to visit Solvang, a historic Danish village. Sample a pastry from one of its renowned bakeries. Otherwise, continue south to Santa Barbara, a relaxed yet sophisticated beach-side city known as the "American Riviera" that's filled with Spanish Colonial Revival architecture. Watch the sunset from Stearns Wharf, the oldest working pier in California, or from one of Santa Barbara's scenic beaches.
Day 4: Santa Barbara to Los Angeles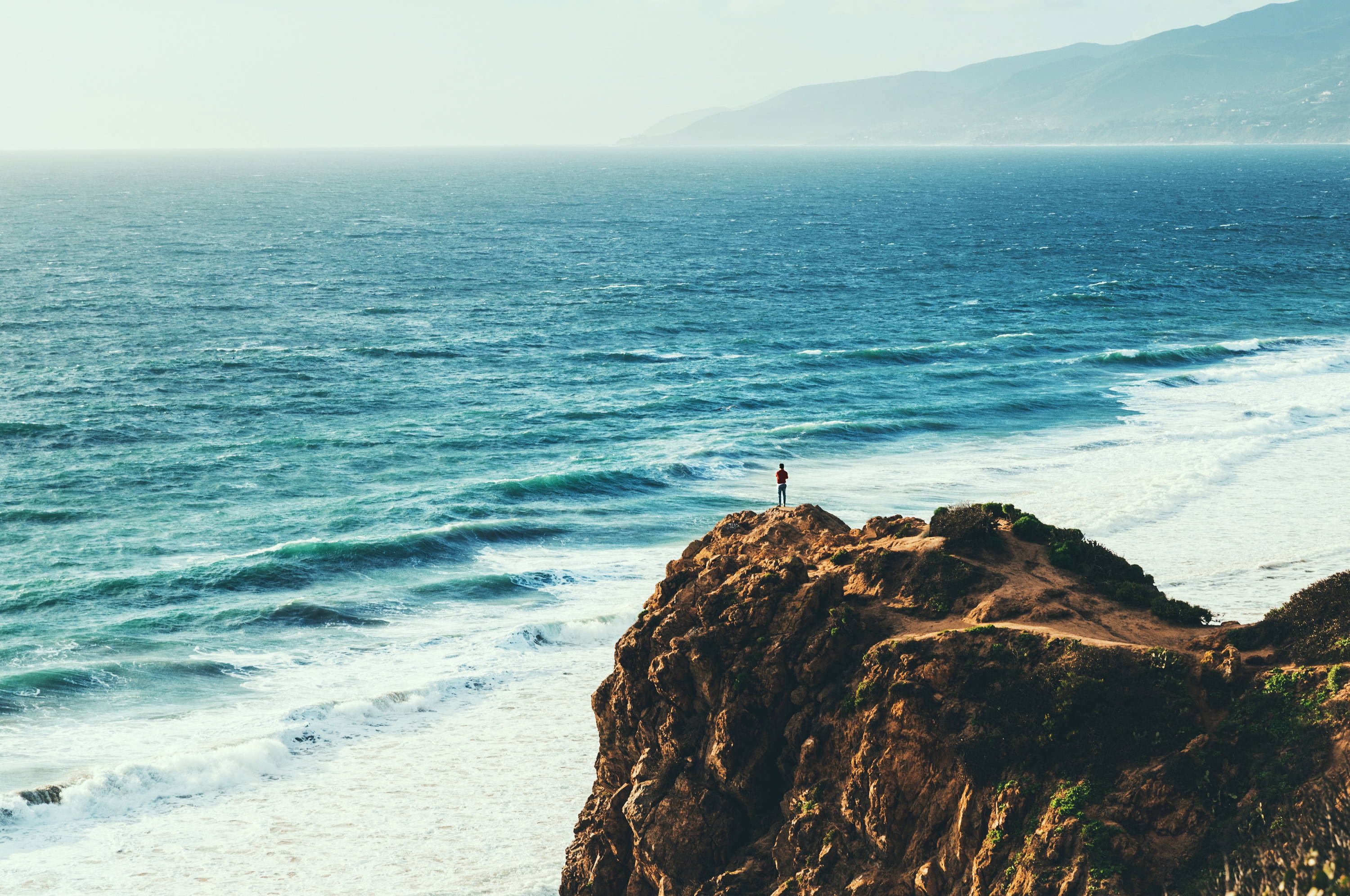 Distance: 100 miles
Driving Time: ~2 hours (depending on traffic)
Spend the morning exploring Santa Barbara, perhaps visiting its old mission church, going to a wine tasting room downtown, or just hanging out on the beach. When you're ready to hit the road, follow the highway south to Ventura (where you can take a ferry or flight to Channel Islands National Park) and Oxnard then Malibu for more ocean-side fun, whether it's swimming, surfing or sunbathing. Stop in Santa Monica to visit the famous Santa Monica Pier, which has rides and restaurants. Santa Monica is the gateway to the Los Angeles area, where you'll find infinite possibilities for further adventure, including Hollywood. And, if you want to keep going, it's only another 3 hours to San Diego. You'll pass by Long Beach, Huntington Beach, Newport Beach, and Laguna Beach down the west coast along the Pacific Ocean in Southern California until you get to Dana Point, where State Route 1 officially ends. Then you'll continue along Interstate 5 south until you hit sunny San Diego.
Final Thoughts on the Pacific Coast Highway (PCH)
This iconic California road is great to travel any time of year, but please be aware that the Pacific Coast Highway (PCH) is a two-lane road that can be narrow and winding in places. Make your road trip more enjoyable by relaxing and giving yourself extra time to reach your destination. Also, all distances given here are approximate and will vary if you take any side trips or alternate routes. Driving times don't include stops or delays due to traffic, weather or other conditions.
Looking for more on the Pacific Coast Highway and other outdoor adventures? Try these:
"The mountains are calling and I must go."
— John Muir
Konnichi wa / Great Outdoors / Summer 2019